R2S - Robot for room sanitization
Germicidal ability of ultraviolet light UV-C 254nm (99.99% reduction)
It acts physically, altering the molecular bonds of DNA / RNA of microorganisms. It does not use disinfectant chemical agents, avoiding the risk of inducing the development of pathogens resistant to chemical treatment.
360 ° sanitization coverage
High efficiency UV-C lamps with an average lifespan of 16000h.
Eight vertical and four horizontal lamps equipped with an automatic 0-60 ° deflector mirror capable of directing the light to areas otherwise unreachable
(Patent pending)
Dimensions L 90cm x L59cm x H179cm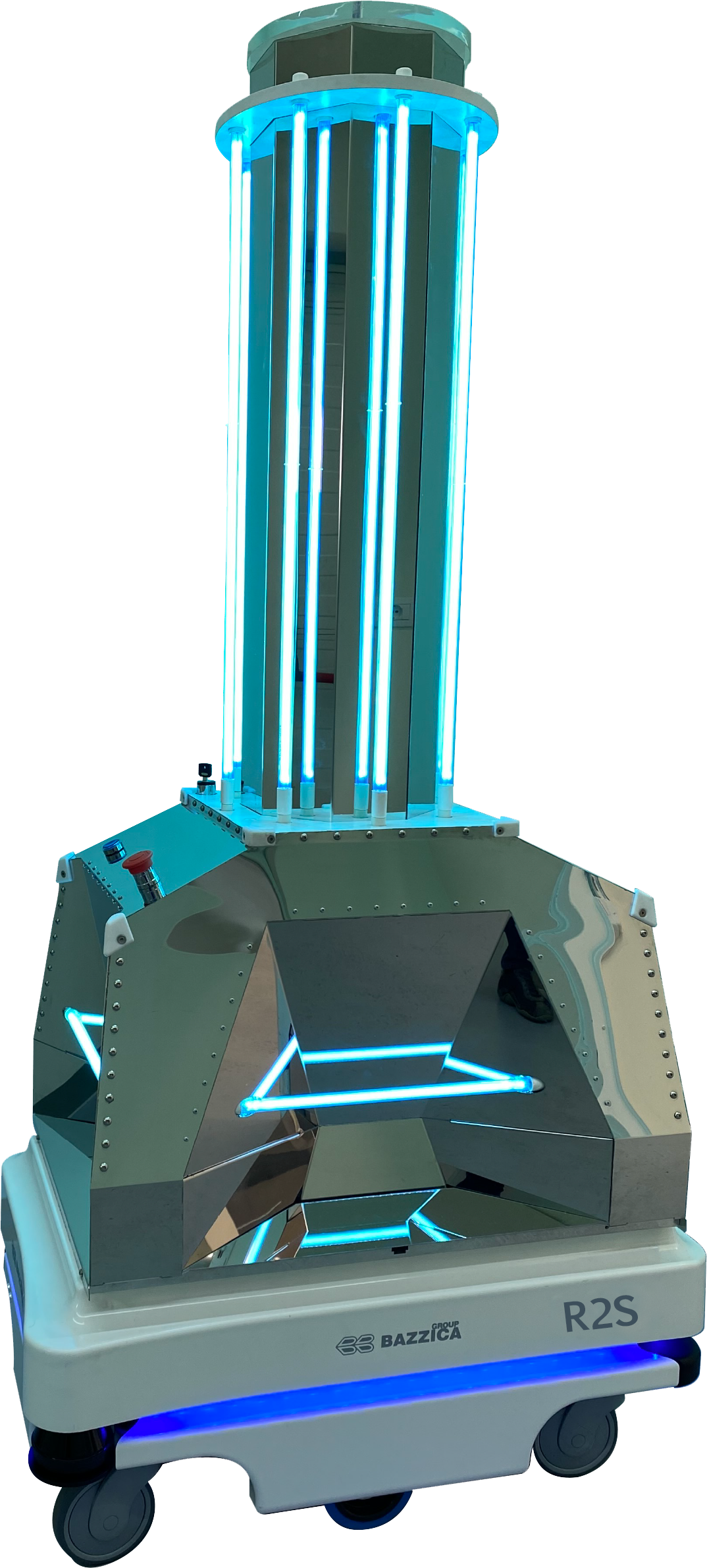 Final sanitization report. Digital map of the sanitized environment. Possibility to interact with the notarization IT systems (blockchain) for the certain recording of the disinfection report.
The average time for sanitization of a hospital room is about 15 minutes
The movement of the robot allows to cover the shaded points by effectively irradiating all areas of the environments to be sanitized
Operating time per charge. Autonomy with all lamps in operation. UV module: 2.5 hours (equal to 9-10 rooms) or only vertical group 3.5 hours (equal to 12 rooms)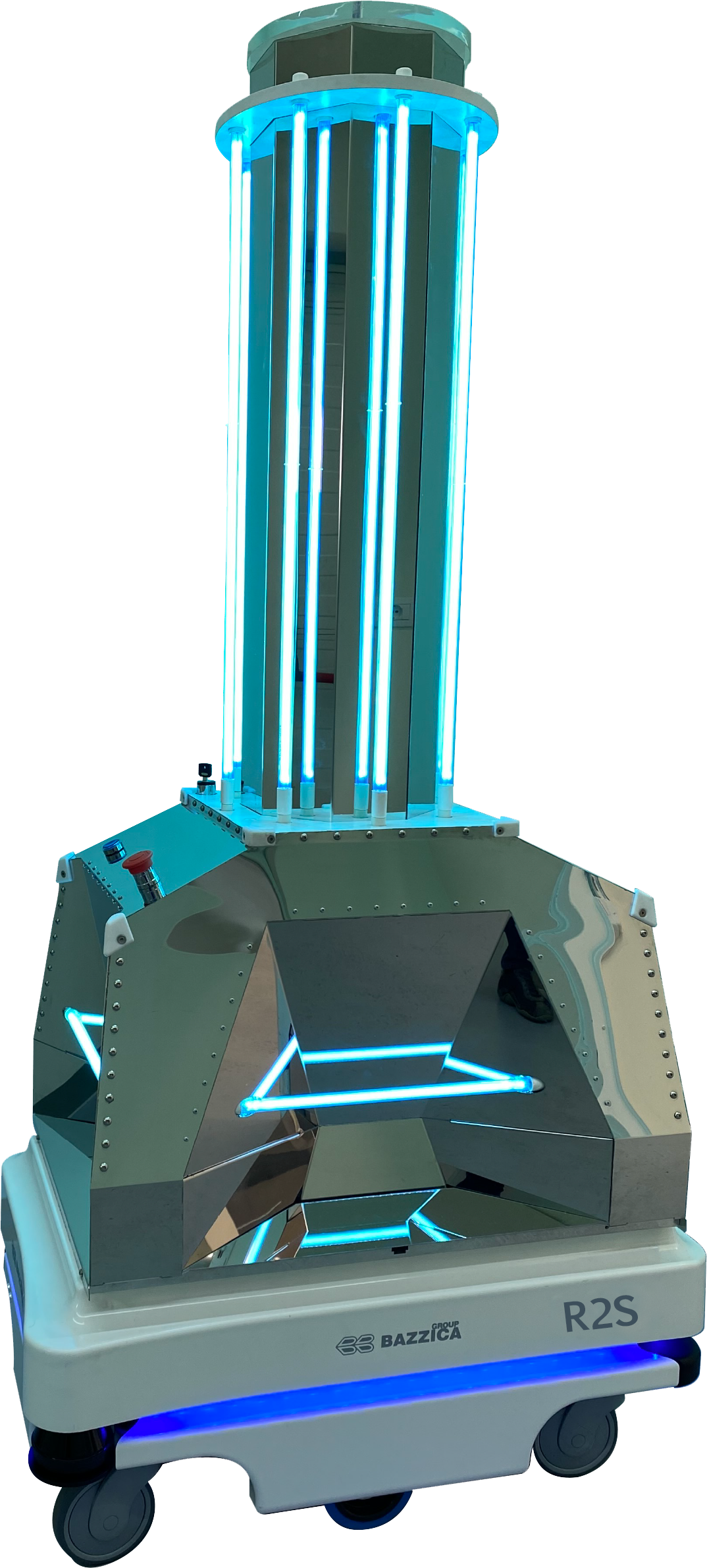 After the sanitization process, the environment is immediately usable
It does not use chemicals. It does not induce the development of dangerous pathogens resistant to chemical treatment
The particular arrangement of UV-C lamps allows to increase the effective irradiation of germicidal light
It physically destroys the molecular bonds of DNA / RNA of microorganisms causing the interruption of their life cycle
CONTACT US FOR MORE INFORMATION